Ages 13+
Adult Taekwondo
Sick of the gym? Shake up your boring workout routine and begin your Martial Arts journey! Awesome Martial Art's adult Taekwondo classes are guaranteed to not only increase your strength and fitness levels, but to decrease your stress and anxiety, push you to perform better in work or school, and help you sleep better at night.
Go Outside Your Comfort Zone
There's nothing too intimidating about running on the treadmill at the gym or lifting weights at home. But what's the fun in that? As adults, we often forget how important it is to push ourselves and try new things. Taekwondo encourages its practitioners to tap into untouched skills, set ambitious goals, and improve their self-esteem. By incorporating Taekwondo into your workout routine, you'll soon find that you have a newfound confidence and a sense of inspiration that will carry over into everything else that you do. 
At Awesome Martial Arts, we have adult students of all experience and skill levels. Whether you've never stepped foot onto the mat or you're already a seasoned pro, we can provide you with the experience that you're looking for. Therefore, all are welcome and just remember – with challenge comes growth!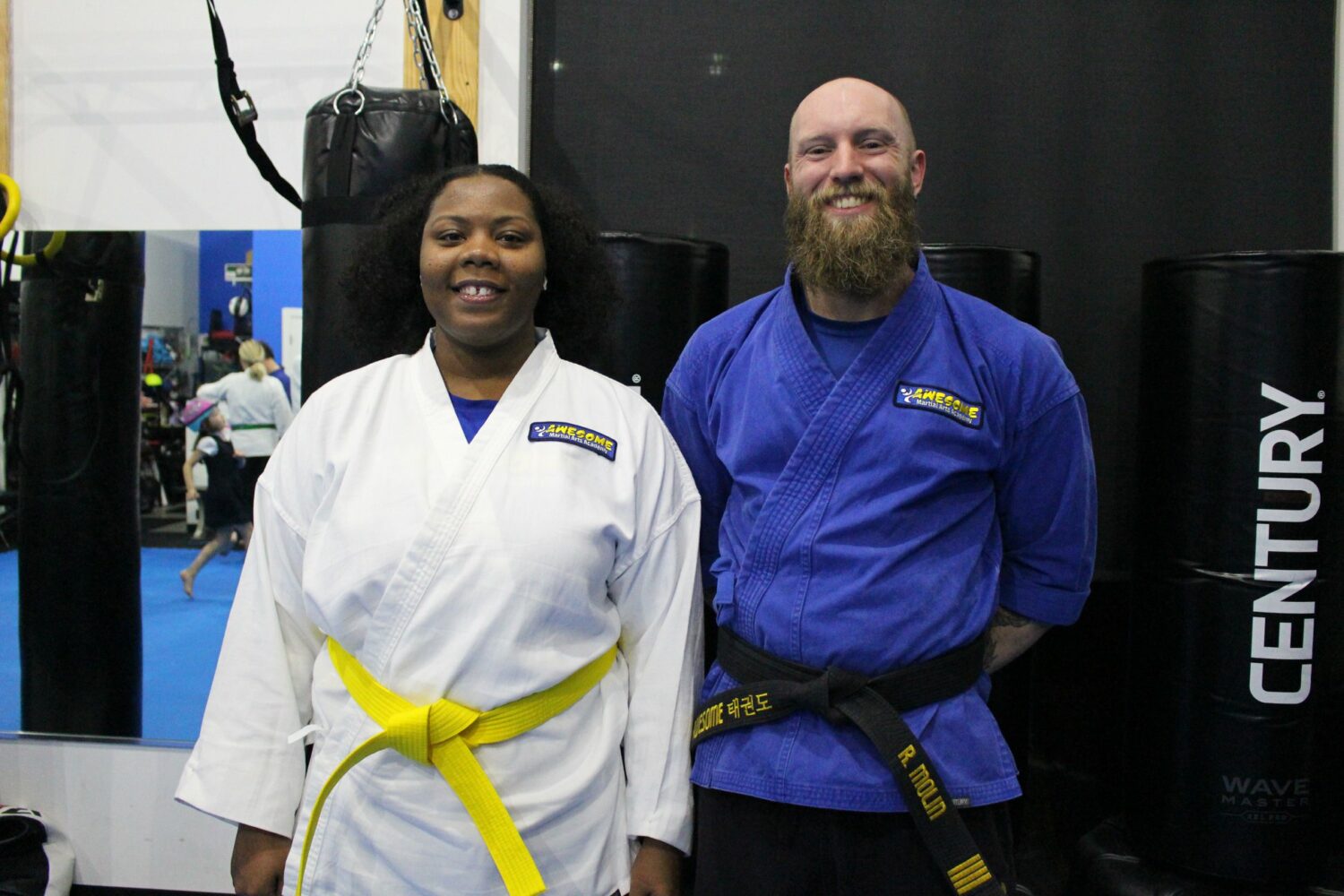 Provides A High-Intensity Workout
Before you ditch your gym membership, you probably want some confirmation that you're making the right choice. Read below for everything that you need to know:
Taekwondo builds up a high level of cardiovascular endurance
Because of its intense kicks and wide range of motion, training in Taekwondo will drastically improve your flexibility
Taekwondo is known for making its practitioners much stronger, as well as defining the appearance of muscles
Practicing Taekwondo sharpens your reflexes – a skill crucial for situations requiring self-defense
Taekwondo works every single part of the body, helping you reach new heights in your athletic performance
Convinced? Join Awesome Martial Arts and begin a journey that is sure to forever change the way you look at fitness.
Try a Free Class Today!