Awesome Martial Arts
About Us
At Awesome Martial Arts we believe perfect practice makes perfect. But the most important first step? Making sure students WANT to practice.
Here, a fun and casual environment is coupled with helpful staff who focus on mentorship and relationship building. This ensures that every student comes to class eager to learn, stays engaged, and leaves enjoying their martial arts training even more than they did the last time they visited.
Awesome Martial Arts
Instructors
Here at Awesome Martial Arts, our staff is the secret to our student success. Each instructor has a rich background in martial arts and is eager to train the next generation of martial artists. Meet the team below!
Owner and Head Instructor
Master Rickard Molin
Master Molin has been training Martial Arts since he was 5 years old. He has always had a passion for combat sports. Over the years has trained in Karate, Kung-Fu, Kickboxing, MMA and Taekwondo. Master Molin has competed and won 2 world championships and many other events. Master Molin loves sharing his knowledge and leading our future generations on a positive path towards excellence!
Read More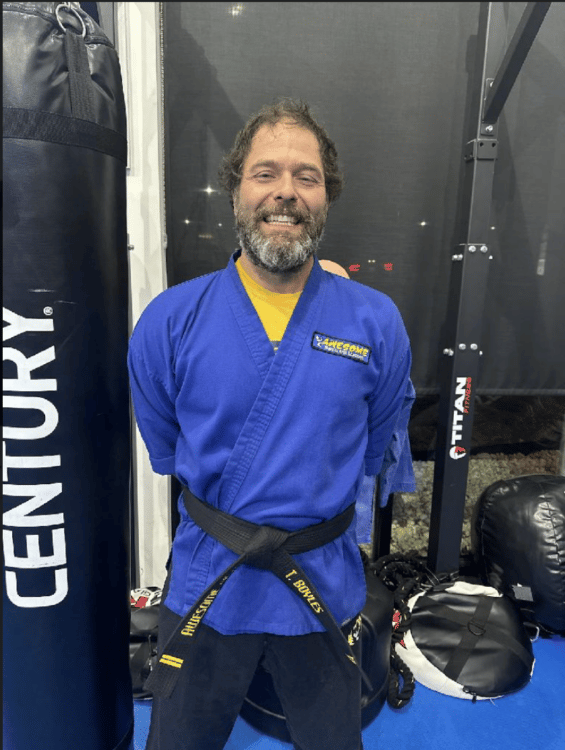 Certified Instructor
Tristan Boyles
Tristan is a certified instructor here at Awesome Martial Arts. He started training at the age of 13! He has competed and won several events over the years. Mr. Boyles is a kind and knowledgeable martial artist who loves to teach!
Read More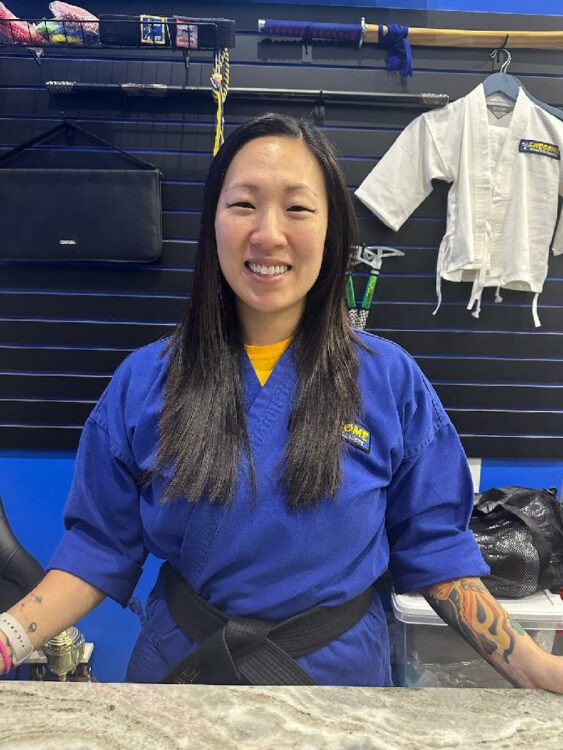 Certified Instructor
Mrs Jane Molin
Mrs. Molin has been training Taekwondo since she was 7. She has competed all across America and has won several competitions. She is now co-owner of Awesome Martial Arts. She loves to teach and train along with the students.
Read More
A Budding Martial Art
History of Taekwondo
While Taekwondo's roots can be traced to ancient Martial Art disciplines like Karate, Taekkyeon, Subak, and Gwonbeop, it is actually a relatively young fighting style. Taekwondo is a Korean Martial Art that was created in the 1940s and 1950s. So what sets Taekwondo apart from the older styles it's influenced by? Taekwondo is thought to be a combination of China's "soft styles" and Japan's "hard styles" of Martial Arts, emphasizing kicks and choreographed movements much more than most other disciplines. Not to mention, Taekwondo has a unique focus on spiritual growth, loyalty, respect, perseverance, and self-esteem.
What Our Students Are Saying
Rickard is such an incredible trainer. I've achieved goals and results I've always wanted to reach but needed the right advice and knowledge, both in training and diet, to do so. I could not recommend him as a trainer enough, and the fact that he's a great person in general makes it even better.
Awesome martial arts has such a great family atmosphere. Highly recommended for all ages. My 6 year old just LOVES his instructors!
Such a welcoming environment from the moment we arrived. My 6 year old daughter is very shy and reserved. Her confidence has grown so much in the past four months. She looks forward to classes and the entire Molin family. They teach at the level of the individual student.
Ready to start training? Our current offers will help you get started!
View Offers